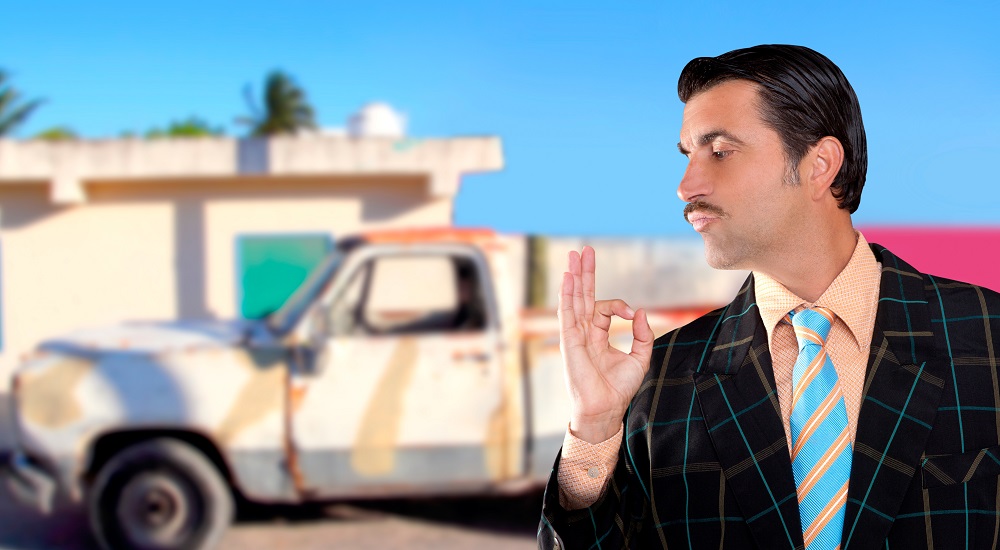 The purchase of a car can get pretty expensive if you're not careful. So in order to avoid spending too much money, it might be worth spending some time to prepare properly.
What kind of car: New or Second-hand?
The first choice that needs to be made is whether you are looking to buy a brand new car, or are more interested in one that has already been used. The first category has the clear advantage of being still shining new and without any risk of improper use by previous owners – whereas a second-hand car will mainly benefit from a lower price to be paid. These can be vehicles that were used for a short while by a dealership or for an undefined time by companies or private buyers, but they can also be leased cars and so on.
As going through all the pros and cons of these subdivisions would take too much time and writing space, I will focus on the first category: What should you keep in mind when going for a brand new car?
Find out what the best time is to buy
No matter in which month you decide to visit your local dealership, there will always be a little extra that the salesperson can offer you to convince you of buying your car there. However, don't just bite because they are throwing you a little fish, knowing that in other periods you might be able to reel in a whale. The best time to buy will be influenced by several factors, such as the end of the (financial) year or the launch of a new model, as bigger discounts are often offered then to reach the quota or to get rid of the older versions. So it's worthwhile to pay attention to these periods. Another typical time of the year for more interesting discounts is the month in which a motor show is being organized – which leads us straight to the next point.
Visit a motor show
Visiting a motor show will not only give you the opportunity to discover the discounts offered by the different brands, the variety of cars can also give you extra ideas and will show you the newest options. There is always the chance that you see a car that you hadn't taken into account before, and even if that isn't the case, then certainly you will notice some interesting options / accessories that you would like to have in your future vehicle, too.
Visit a dealership
Even if the brand itself already offers a national discount, this doesn't necessarily mean that this is the bottom price. Local dealerships can often offer an additional discount. Talk to the sales advisors; see what they can offer you, and listen to what they can recommend you (obviously it is up to you to decide whether you actually need those recommendations). Also, when you are interested in a specific car, ask if you can take it for a test drive. Buying something of this price range shouldn't be a strictly rational decision, you should also find out what feelings it gives you. Looks and numbers surely play their part, but to have a really good match, your newest conquest should also be able to put a smile on your face – even after a long day in the office or when fighting that hangover from the night before.
Do some mystery shopping
Absolutely. I can also recommend a fair bit of mystery shopping!
Purchasing a new car is something that most people don't do very frequently, so a bit of mystery shopping practice will make sure that you don't get too rusty (+ it will put some extra money on your bank account, which is not bad either). And, as a matter of fact, BARE International offers mystery shops for various car brands, in a nice variety of scenarios. You can:
Visit a dealership to achieve the best possible offer for a specific model.
Ask the sales advisor during a visit whether a type of car can be sold to you as new or pre-owned only.
Observe how you are offered assistance at your local dealership, while inquiring about a specific car model (and possibly taking the car of your dreams for a test drive while you're at it).
Call / email / chat with the customer service, asking for more information with regards to specific car terms, engine types, warranty, etc.
Call a dealership to evaluate the assistance while scheduling an appointment for a periodic check-up.
Find out how quickly you are helped when requesting a test drive online.
… (To be continued, as new scenarios pop up frequently).
Final checklist
So, when you are planning on purchasing a new car, be sure to do it properly: Do some research on when you would get the best value for your money. Expand your view and stay up-to-date by checking the websites of all the car brands you know; or easier, try to visit a motor show. Pay a visit to a dealership in your neighbourhood, or – preferably – to dealerships of different brands. Find out what each of them has to offer you, and don't be afraid to share this information with the sales advisors of the competing brands. If they notice that you are looking around, they might try to make their offer even more interesting to you.
And yes, practice makes perfect: If you are looking for some bonus money to have that satellite navigation or those fancy decorations installed in your car, or just want to find out what CVT means, which engine type you should go for and what the average discount is that dealerships can offer, then be sure to have a good look at your Job Board and check out the available car evaluations.
Well, now that you are ready to go, there's only one advice left: Have fun!
---
Author: Davy
Davy is active in the BARE International office in Antwerp. He has a Master's degree in Multilingual Communication, and can get himself understood properly in 5 languages. Professionally he's mostly busy with cars and wireless speakers, topics he's fond of in his private life as well – apart from other hobbies, such as travelling, cooking, cycling and football.
---
Interested in becoming an Automotive Evaluator with BARE International?
[maxbutton id="9″]
Want to be a guest blogger for BARE's Automotive community We Are Cars?
Apply to: akocsis@bareinternational.com
https://www.bareinternational.eu/wp-content/uploads/sites/6/2016/04/shutterstock_83218930_resized.jpg
550
1000
onimod
https://www.bareinternational.eu/wp-content/uploads/2017/03/mystery-shopping.png
onimod
2016-04-21 11:12:48
2016-04-21 11:12:48
Purchasing a new car – Allow us to help you