Automotive projects in Switzerland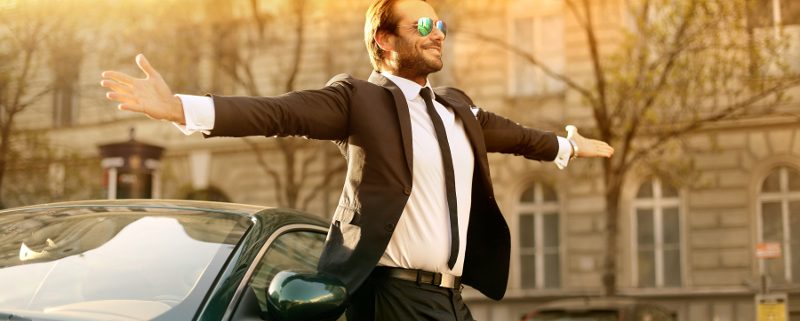 Being a bit of a petrolhead myself, I really enjoy getting deeper into our automotive projects in Switzerland and working with the Social Media team on improving the "We Are Cars" site.
'The dealer gave me such a good price on the car that I seriously thought about buying it. But because of the birth of my granddaughter I knew I would need a 5-seater, so I decided against it, eventually' – said a Bare Evaluator during the Evaluator Day in 2014, in Geneva. He referred to a luxury saloon.
'We loved that project… when does it return?'  – echoed another comment.
Being my first project – and probably the most challenging one ever since – I can still very well remember the details.
In some other cases, we sent Evaluators to the most beautiful parts of Switzerland – just driving there must be fun already. In addition, we also paid a travel fee for those locations.
Why do we ask certain questions in our system?
When a project gets posted on the job board, we ask questions – like: "When could you perform this visit? / Do you have a driving license? / Do you have a certain type of car? "
We ask these questions (just like the ones in the Extended Evaluator Profile) in order to tailor our offers to you. By answering these, you give us the opportunity to get to know you better.
What automotive projects are going on in Switzerland?
There are usually plenty of choices, from premium / luxury car visits to utility vehicles. It varies from project to project if a test drive is required – that's a great opportunity for car lovers to try magnificent cars and earn money while having some fun. Of course it's not always about expensive cars, but nevertheless you have the chance to experience the newest gimmicks in brand new cars. Don't hesitate to contact me, in case you want to know more!
What if I don't like cars or don't have a driving license?
For some of the automotive projects, no license is required. I mean the mystery visits without a test drive in general.
Furthermore we have many different projects going on in different parts of the country, in different industries, such as cosmetics, jewellery, fashion, design – and many more. You can find out more via your job board or by contacting me. Of course in case of other countries, you have other schedulers, many of them much more experienced than me.
What are the most problematic points?
Always read the Guidelines – everything is included. If not, or you need further information then give us a call, or Skype us. You can also write an email. We are here to make your lives easier. It's always better to ask beforehand than risk making a mistake – we reach out to you and even go those extra miles, but we are not able to do miracles. We're trying hard to acquire that talent, but have yet to succeed.
In some cases, there is a specific model you need to ask for, or a given configuration. Always stick to these, if not stated otherwise.
Show genuine interest, and be open towards the suggestions of salesperson – you are about to pay lots of money for a vehicle (at least according to your role) – you need to show you're taking it seriously. Never mind that it's only a roleplay. Enjoy the smell of a brand new car, listen to the roar of the engine and feel the freedom. You are, after all, our Secret Agent out on a mission.
Is BARE International reliable?
Yes. We try to sort out all upcoming issues as soon as possible – even if sometimes Resource Managers are less almighty than you might think. Still, we always try our best to help you. So don't hesitate to become and Evaluator and gain new experiences!
---
Author: Ákos
Ákos is a full-time employee of Bare International.
He works as a scheduler for Switzerland and is a member in the Social media team. He likes travelling, cars, and craft beers. He has a diploma in German Literature and a Master's Degree in International Relations. Besides English and German, he is trying to master French and speaks Norwegian reasonably well.
---
Interested in becoming an Automotive Evaluator with BARE International?
[maxbutton id="9″]
Want to be a guest blogger for BARE's Automotive community We Are Cars?
Apply to: akocsis@bareinternational.com
https://www.bareinternational.eu/wp-content/uploads/sites/6/2016/04/shutterstock_282543275_for-blog.jpg
392
800
onimod
https://www.bareinternational.eu/wp-content/uploads/sites/6/2022/10/BARE-PINKtober-Logo.png
onimod
2016-04-08 12:45:47
2022-08-15 13:00:22
Automotive projects in Switzerland