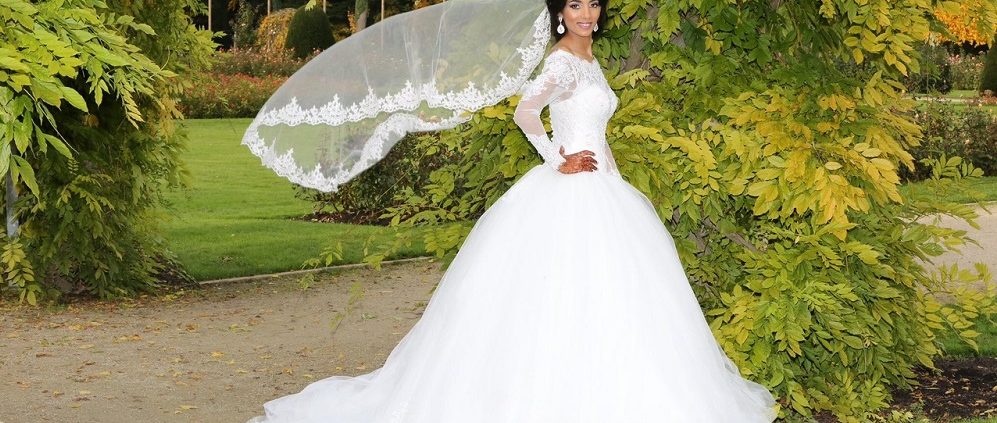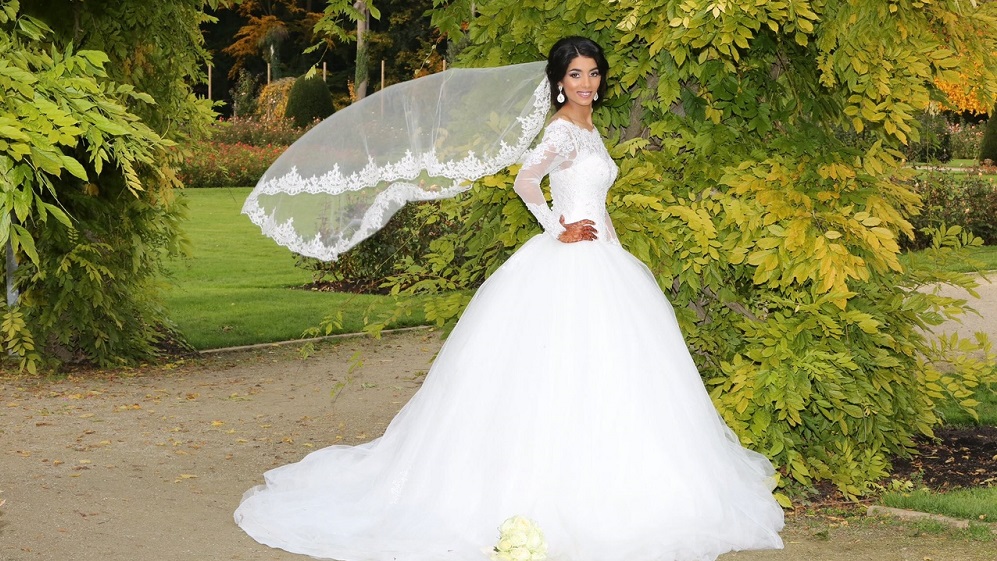 All new
As I never organized a party before, this was all new to me. A whole new world opened in front of my eyes and I began to search for everything that I needed to make it a worthwhile wedding party.
I had never experienced such stress before. You definitely cannot compare this with e.g. exam stress. Anyhow, at that moment I also realized that I had to cope with it for a full year (sigh).
Capturing all services
In our Moroccan community, we all knew already who the best Ziana Bellaroussa Najat, make-up artist, DJ, photographer, decorator and cook were. Yet I wanted to overtake how they interacted with their customers and how one could offer more than the other. Working for BARE International has given me the opportunity to do this as I knew what it all contained and what to pay attention to. So step by step – and doing this all by myself – I started to compare prices, services, packages, advantages and so on. Next to all these criteria, the most important one was to have services that really did what I had asked for (especially when you are paying a certain price!). I made appointments with each service representative and made a choice on the basis of the above criteria, paid a deposit and we made agreements for the day of the wedding, which took place on a Saturday in October 2016.
Besides the wedding itself, I also had my henna-day. Such a day is normally held 2 days before the wedding and is very intimate. We only invite family and close friends, as most of the time this takes place at the bride's house. This was the moment when my hands and feet were pampered with henna decorations and when we could tell intimate things about each other. We can consider this day as the last evening at the bride's parental house which is in our tradition a very special day to experience.
The Big Day
Finally… THE day has arrived. I was thinking to myself: Today I will marry my best friend, the one I Laugh with, Dream with, Live for, and the one I Love. I need to enjoy every moment of this beautiful day and get the most out of it!
First, the Makeup Artist came to my place in the morning to transform me into a princess. At 13.00 my husband-to-be and his family arrived as well, and they entered the house. At this moment the groom gives the bride the flower bouquet. That was a simple white one, just the way I like it. Then we took some pictures and gradually we left. The camerawoman and photographer were filming and taking pictures all the time in order to capture our beautiful moments together. Thereafter we got in the car – a Jaguar old-timer – and we drove towards the park, which was 10 minutes away. During this ride all other cars had very loud music on, some of my friends even got out of the windows and out of the cars and were dancing in the streets – when the traffic lights turned red of course!
Once we arrived at the park, we went to the beautiful gardens full with flowers and took a couple of pictures with our families and friends. After that, they all went home to get ready for the party while my husband and I were having a private photoshoot – which we really enjoyed. We were very lucky with the weather as well, it was not raining and the sun was shining.
After this lovely photoshoot we went to the wedding hall, awaiting all guests and me, ready to be transformed again in the Moroccan dresses that I had chosen (a green and a blue one). All guests were dancing while we were taking pictures alone but also with our families and friends. We had an entree, 2 main dishes and dessert with drinks and the wedding cake at the end of the party; I was so satisfied with the food. It was DELICIOUS!
Brahim – my husband – and I also danced for about half an hour to some traditional Moroccan music, which is called "Regadda". It had always been my dream to dance to this kind of music with my husband. I really had a great time and all the guests as well. But the end was the most emotional part… All the guests were crying along! Especially when my twin sister couldn't contain herself! It was a really difficult moment for us as we had spent 23 years with each other and suddenly letting her go and my mom was the worst part ever! Still it was the most beautiful day in my entire life so far!
---
Author: Rajae
Rajae works at BARE International. Besides her job, Rajae loves travelling, going out with her friends and spending time with her family. She also loves fashion. She has a Bachelor's degree in Office management – Sales and would like to learn Spanish next to English, Dutch, German, Arabic and French.
---
Interested in becoming an Evaluator with BARE International?
[maxbutton id="20″]
Want to be a guest blogger for BARE's Mystery Evaluator's Community?
Apply to: akocsis@bareinternational.com
https://www.bareinternational.eu/wp-content/uploads/sites/6/2016/04/IMG_6543_resized.jpg
561
997
onimod
https://www.bareinternational.eu/wp-content/uploads/sites/6/2023/05/BARE-ISO-Badge-2023-1.png
onimod
2016-04-21 11:44:14
2022-08-15 13:00:22
Belgium: Moroccan wedding and Customer Experience?