10 things you probably didn't know about Road Rules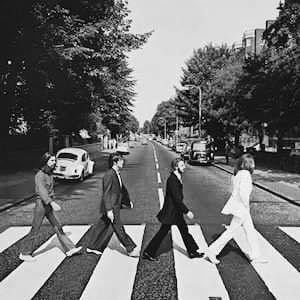 [spacer height="20px"]
Road rules and highway codes have a long story: the first ones were made even before the appearance of cars. They were made in order to drive safely, control road traffic, and protect people. The rulebooks have changed a lot since the first publications, so we collected a few facts from the most interesting parts. Enjoy![spacer height="20px"]
[spacer height="20px"]
1. The first Highway Code contained only 18 pages of advice. It was published in the United Kingdom and cost 1 old penny. We bet 18 pages weren't too hard to learn!
[spacer height="20px"]
2. The theoretical part of driving tests was suspended for the duration of World War 2 in Europe.
[spacer height="20px"]
3. Zebra crossings were developed in 1949 in UK. Certainly the most famous is the one that appears on Beatles' Abbey Road album cover. :)
4. There is a treaty designed to regulate international road traffic called Vienna Convention of Road Traffic. It was signed by 74 countries in 1968. Later it was followed by the Convention on Road Signs and Signals.
[spacer height="20px"]
5. Roundabouts: a French architect called Eugène Hénard designed one-way circular intersections as early as 1877, although they only become really popular in the 1990's – for rotaries are the safest type of intersection.
[spacer height="20px"]
6. At the beginning there were only 10 road signs.
[spacer height="20px"]
7. In the UK more than 46 million tests have been taken since the beginning, 1931. The pass rate was 63% – nowadays it's around 46%.
[spacer height="20px"]
8. In the early times of highway codes, drivers would indicate their intention of stopping by extending their right arm and moving up and down slowly.
[spacer height="20px"]
9. Priority to the right: although this rule was made for right-handed traffic, several left-hand traffic countries use it as well.
[spacer height="20px"]
10. A long time ago there were no separate driving licenses for cars and motorcycles. Once you got the license, you could drive both!
[spacer height="20px"]
---
Author: Adrienne
Adrienne is a guest blogger of BARE International. She is interested in many things: from playing music, riding horses, to reading ancient texts in their originally written languages. Basically she never gets bored.
---
Interested in becoming an Automotive Evaluator with BARE International?
[maxbutton id="9″]
Want to be a guest blogger for BARE's Automotive community We Are Cars?
Apply to: akocsis@bareinternational.com
https://www.bareinternational.eu/wp-content/uploads/sites/6/2016/12/15300618_10154132904547934_1943453945_n.jpg
300
300
onimod
https://www.bareinternational.eu/wp-content/uploads/2017/03/mystery-shopping.png
onimod
2016-12-02 13:02:30
2016-12-02 13:02:30
10 things you probably didn't know about Road Rules